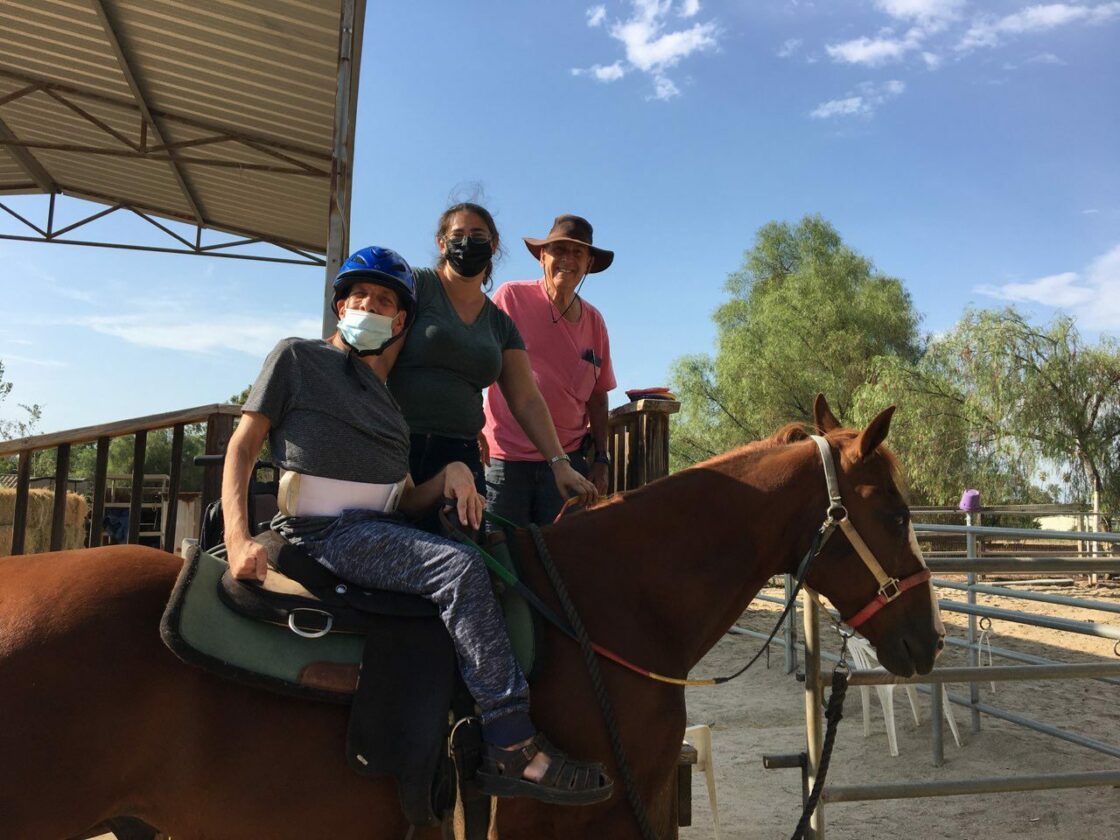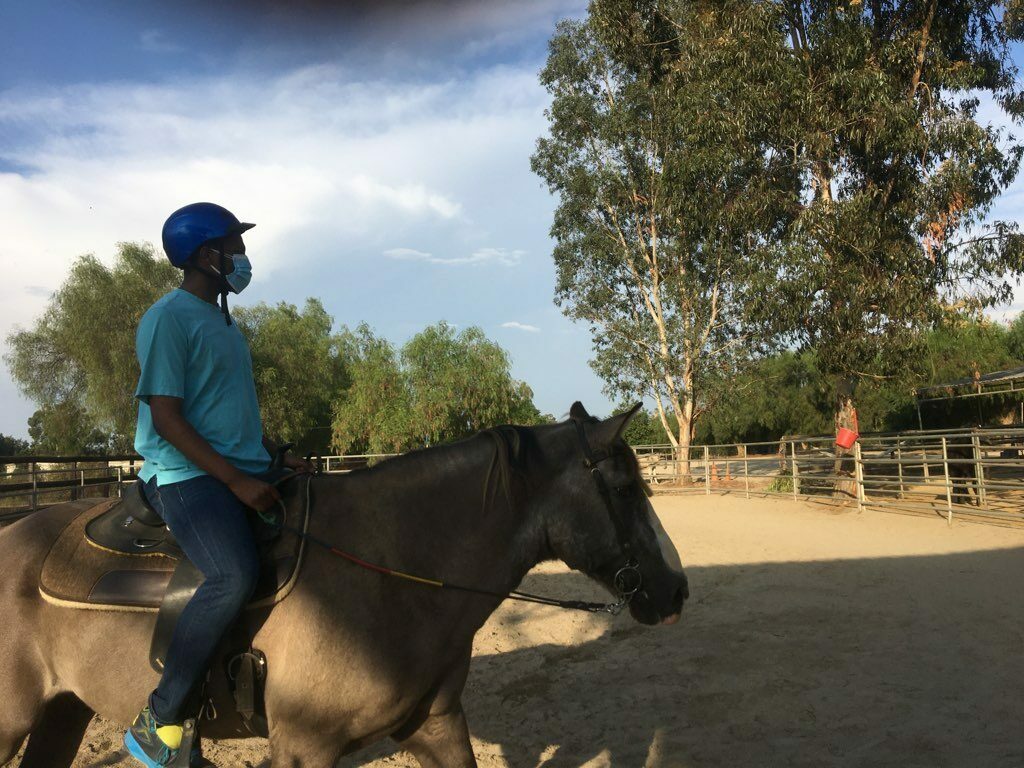 Karren Davidson
Program Director, Instructor
In 2009 Lisa Bradshaw, a speech pathologist, contacted me about incorporating equine therapy into her program, to benefit special needs children and adults. That is when TRAX Equestrian Center was born and is more than seven years strong today. My personal passion at TRAX is working with disabled young teens to help them become confident, independent riders.
Kathy Healey
Director of Volunteer Services
I am a retiree from business profession. I began my tenor with TRAX Equestrian Center in 2009. I work with special needs children, by way of horse therapy. My equine and organizational skills allow me to succeed in the screening and mentoring of our volunteers. I have the pleasure of watching our students, and volunteers, learn and grow with horses.
I have been at TRAX Equestrian Center since they opened in 2009 working with children with a wide variety of disabilities, from autism to hearing loss and deafness. I strive to empower the children that have physical and developmental challenges to discover their greatest strengths and gain a sense of self confidence, and self reliance, through the special relationship our horses.
I have been with TRAX Equestrian Center for three wonderful years. I have 20 years of horse experience. My TRAX knowledge encompass a wide range of needs; including social and neurological. I am currently working towards a degree in Elementary education with a focus on special needs education.
I'm a mother of 2 children. I have been around horses my whole life. My mother gave me my first horse at 9 years old. Since then I have learned both English and western riding. I started at TRAX volunteering 4 years ago. I bring a lot to Our Center. Working close with our Director with the hearing impaired, also with the children with physical and developmental challenges.
Volunteers are an essential part of our program's success. Without them we wouldn't ride. Volunteers consist of a horses leader and up to two side walkers per student. They also help groom and tack the horses prior to lessons and return the horses to their stalls when lessons are finished. Be part of our group, as a volunteer , you can contribute to the success of each student and make a difference in their life and receive the same benefits. Previous horse experience is helpful, but not required.
The first step to becoming a volunteer to is to read and complete our "volunteer packet".
Horses and Animal Friends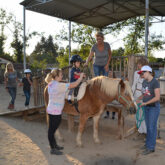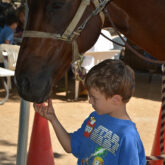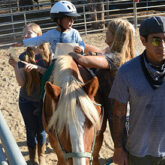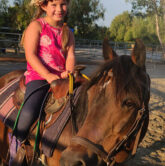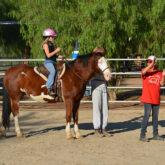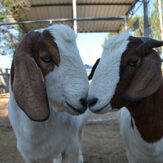 Chubby is a 20 year-old Quarter horse thoroughbred. He has been with us since day one and is tried and true. Although a little lazy, Chubby loves what he does for the clients and every day to Chubby is a good day.
Part draft horse, very sweet and gentle, Our Big Luke
Pony loves to smile, sweet girl.
Sissy is a 10 year-old Cobb pony. We call her "Sassy" Sissy.
Cisco is a 14 year-old Quarter Cross with a playful demeanor. He loves to give raspberries and kisses.
Quarter horse , sweet natured, use to be a mounted police horse.
Juliet is our Donkey who absolutely loves Romeo.
Our "kids" that love to eat, play and make lots of goat sounds.
The clients and their families love watching the chickens and finding eggs, which are enjoyed by the TRAX family.